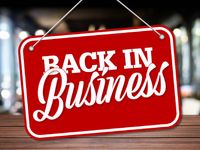 For the past few months, the sanitary situation has started to improve in Switzerland.
Private individuals and businesses can't wait to party again and the major players of the event and entertainment industries can finally start planning festive events again !
As a direct result, we had the privilege of performing at various public events like the Foire du Valais, an LHC pre match show outside the Vaudoise aréna, the Halloween party at Mr Pickwick's Pub,  as well as several private parties  (weddings and birthdays), some of them booked only a few days in advance !
Don't hesitate to contact us for any corporate, private or public event, we will be more than happy to turn it into an unforgettable moment for you and your guests !