We had the huge honour of performing again at the Montreux Jazz Festival this Summer (our 6th in 10 years).
What an unforgettable day !
We performed on the FUNKY JAZZ & BLUES BOAT, which was totally sold out and packed.
Imagine 900 passengers, a 3 hours cruise with the most beautiful scenary on the Lake in front of Montreux, a perfect sunny Summer day, 4 bands on 2 stages.
The audience was absolutely wild, the Sundeck totally packed, people were even dancing on the floor below!
Special thanks to the whole Montreux Jazz Boats team members, the volunteers, the staff, catering, the tech crew, who all did an amazing job and were 100% focused on making this an unforgettable day for the passengers and for the artists.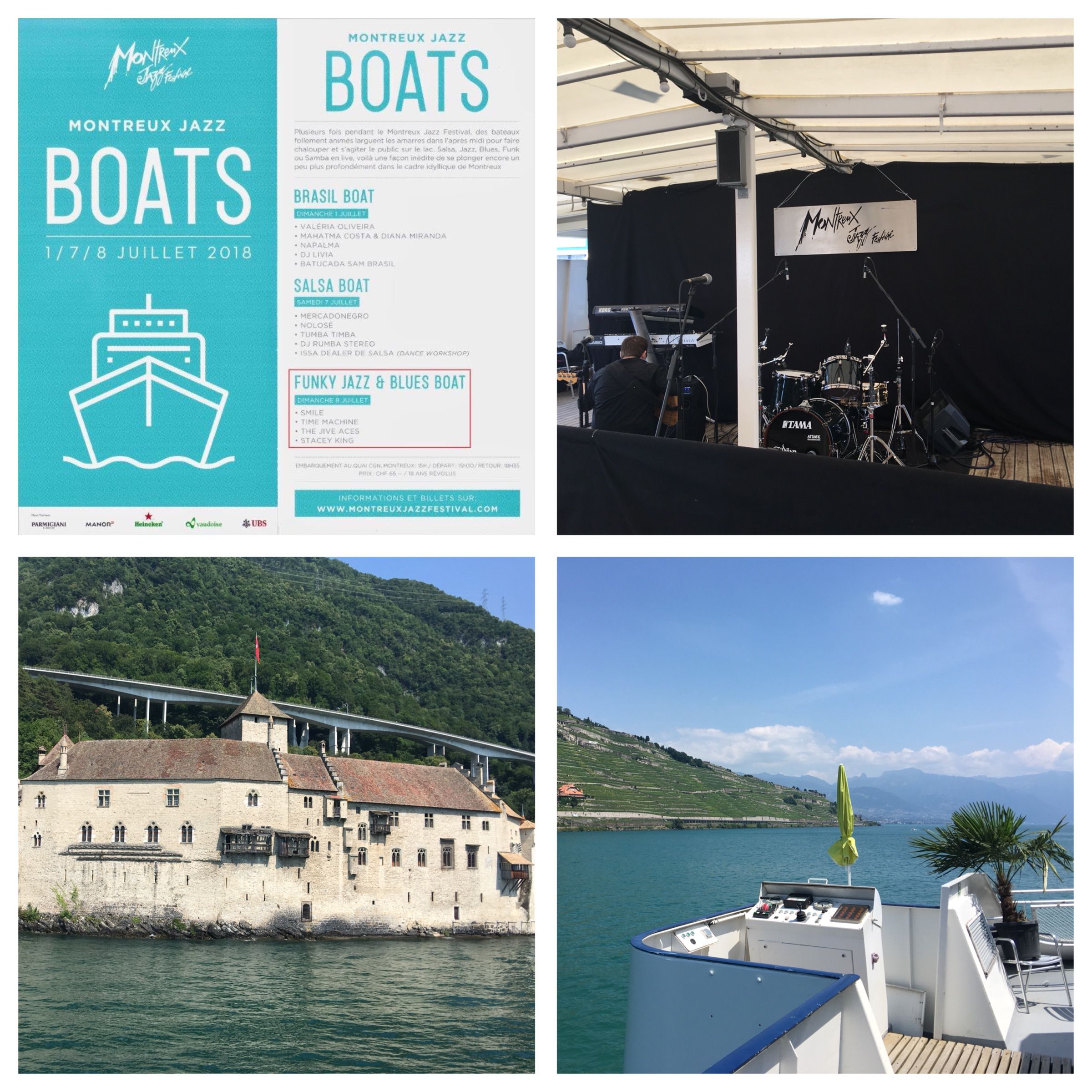 The Montreux Jazz Festival worldclass touch !